The Ontario Ministry of Education has granted the St. Clair Catholic District School Board the necessary approvals to proceed with the construction of a new Catholic elementary school in Sarnia. The $21.8 million school will be the new home for French immersion in Sarnia, with students from the Gregory A. Hogan Catholic School moving to the new site when the school opens.
"We are excited about this next step in the process towards a new French Immersion Catholic school in Sarnia," said John Van Heck, Board Chair. "On behalf of the entire Board of Directors, I would like to thank the Ministry for their tremendous support for this project.
The $21,833,171 project to build a new 659-place elementary school includes funding of $4,589,154 for a five-room day care centre. The funding also includes a $200,000 donation from the Hogan family, to support an expanded 900 square foot community hall in the new school.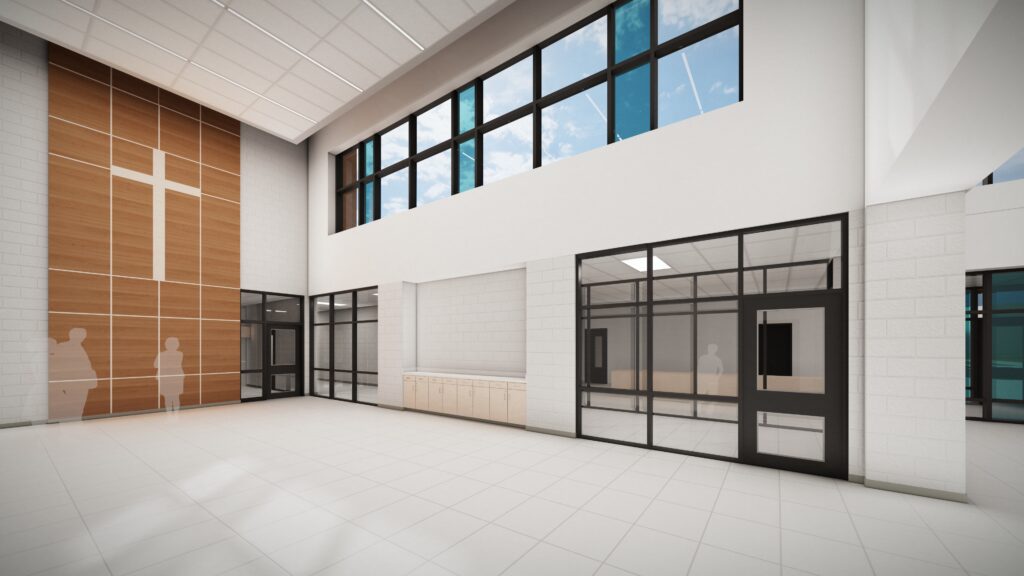 "There is nothing more important than preparing students for the jobs of tomorrow by investing in state-of-the-art learning centers with modern ventilation and safety in mind," said the Minister of Education, Stephen Lecce. "By building a new Gregory A. Hogan Catholic Elementary School, our government is meeting the needs of families in Sarnia and helping young people reach their full potential.
Construction of the new school is expected to begin in May 2022 with an expected opening in September 2023.
With the transition of French Immersion students to the new school, the Sacred Heart Catholic School community will move to the current Gregory A. Hogan site. Thus, the two school communities will occupy facilities at the right size for their student population.